Binance: JPM Coin Tidak Mungkin Menjadi Ancaman Langsung Untuk SWIFT Atau XRP
Bitkece – Beberapa minggu yang lalu, JP Morgan Chase, salah satu lembaga keuangan terbesar di dunia, mengejutkan ruang crypto. Bagi mereka yang melewatkan memo itu, Wall Street andalan meluncurkan rencana untuk meluncurkan aset digital sendiri, berdasarkan pada buku besar pribadi Ethereum-esque Quorum.
Karena premisnya, JPM Coin, telah dijuluki sebagai cryptocurrency, dianggap sebagai pesaing untuk  SWIFT dan Ripple (XRP) JPM terus-menerus mempromosikan. Tapi, Binance secara terang-terangan mengklaim bahwa ini mungkin bukan menjadi masalahnya.
Tapi pertama-tama, ini adalah sedikit tentang produk crypto-centric pertama JP Morgan.
JPM Coin
Per komentar dari Umar Farooq, pimpinan divisi blockchain bank Wall Street, aset bermodel baru akan didukung oleh dolar AS fisik dan akan bertindak seperti stablecoin, tetapi dengan cara yang agak terpusat.
Akhirnya, aset dapat memperluas tentakelnya ke sejumlah buku besar (baik swasta maupun publik) dengan protokol interoperabilitas yang memungkinkan JPM Coin untuk digunakan dalam berbagai ekosistem yang berbeda. Farooq mengatakan bahwa timnya berniat untuk akhirnya menjadi aset multi-guna untuk operasi bank, sedangkan "apa pun, di mana Anda memiliki buku besar yang didistribusikan, [yang] melibatkan perusahaan dan lembaga" akan menggunakan aset digital.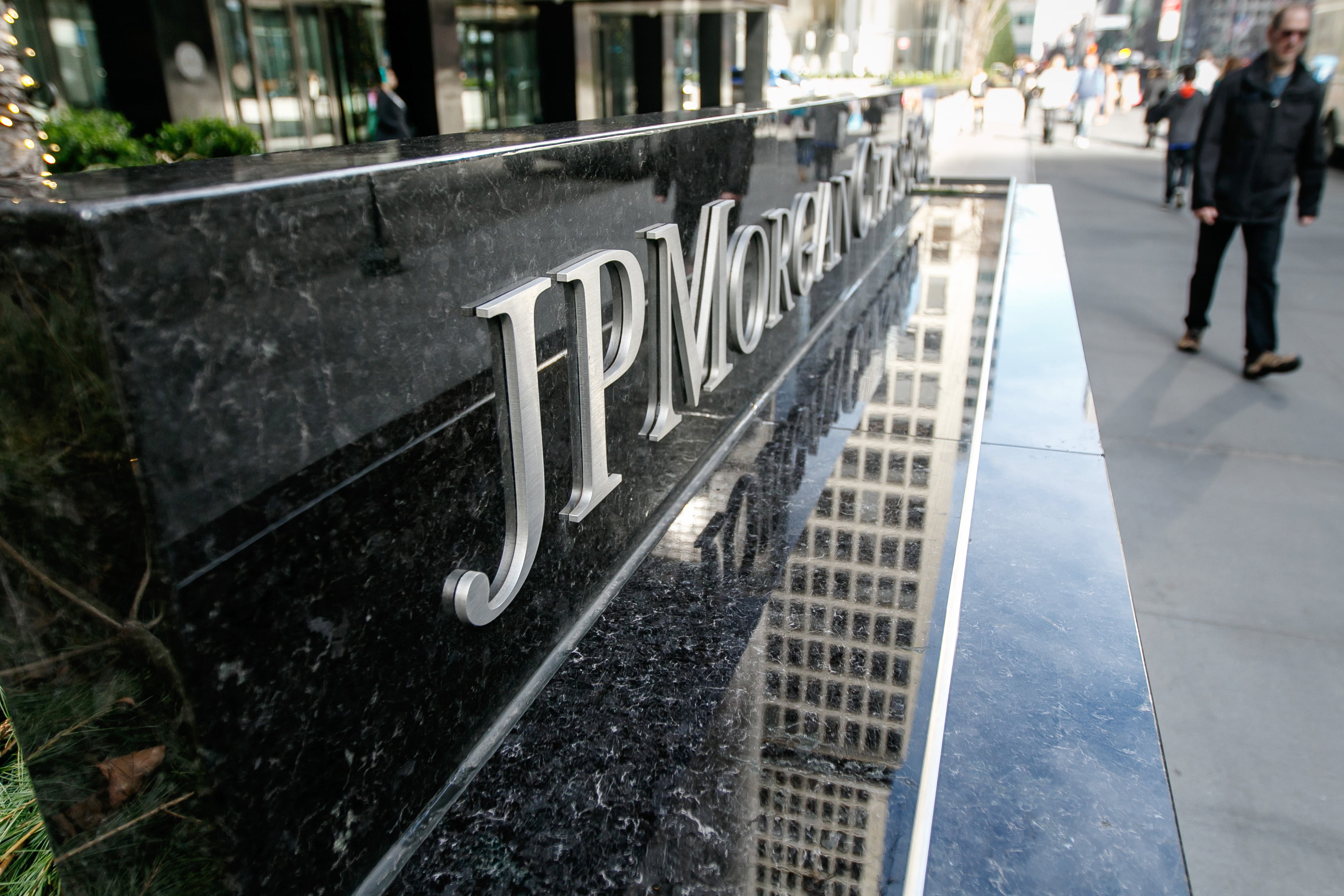 Untuk saat ini, bagaimanapun, eksekutif JP Morgan memperjelas bahwa usaha baru ini terutama dimaksudkan untuk meningkatkan transaksi internal perusahaan internasional internal perusahaan.
Farooq menambahkan bahwa "sebagian kecil" dari transaksi korporasi harian atasannya, yang konon berjumlah hingga nilai nominal $ 6 triliun AS, akan dilakukan melalui JPM Coin. Namun, dia tidak menjelaskan apa yang akan disamakan dengan fraksi. Tetapi seperti berdiri, tidak mungkin bahwa bank siap untuk melakukan transaksi miliaran pada blockchain terpusat yang baru lahir mereka.
Cukup lucu, sinis dan CEO Bitcoin in-house JP Morgan, Jamie Dimon, mencatat bahwa cryptocurrency perusahaannya akhirnya dapat digunakan di gerai ritel.
Bank Crypto Bukan Ancaman Terhadap XRP?
Sementara proyek ini mungkin memiliki premis yang tidak berbahaya, banyak komentator crypto dengan cepat mengambil ke Twitter untuk berkomentar bahwa layanan Ripple dan fungsi XRP Ledger dapat diserang.
Tom Shaughnessy, analis utama di Delphi Digital, mengatakan bahwa JPM Coin adalah "tamparan besar bagi Ripple," menjelaskan bahwa pembayaran lintas batas dan upaya pengiriman uang kelompok fintech mungkin akan dilakukan.
Namun, laporan dari startup terkenal dunia Binance mengklaim bahwa itu tidak dipotong dan dikeringkan. Dalam sebuah studi mendalam tentang apa yang disebut "corporatecoin" dan apa artinya bagi cryptocurrency pada umumnya, divisi penelitian perusahaan yang terdaftar di Malta mencatat bahwa sementara JPM Coin memiliki proposisi dan jaringan nilai yang layak, aset saat ini dibatasi untuk klien internal. Binance juga menambahkan bahwa "sangat tidak mungkin" bahwa klien dari institusi yang bersaing, seperti Citi, akan secara aktif menggunakan JPM Coin.
Will JPM coin have potential implications for the crypto industry? @binanceresearch discloses their findings with an in-depth report.https://t.co/6X9uuX6R45 pic.twitter.com/tofBhhMF0h

— Binance (@binance) March 1, 2019
Di sisi lain, teknologi Ripple yang dibangun di atas XRP Ledger secara teoritis dapat diadopsi oleh lembaga mana pun, karena startup fintech sebagian besar tanpa konflik kepentingan dan sikap Wall Street yang selalu kompetitif.
Binance Research bahkan mencatat bahwa Quorum, yang hanya dapat memproses "puluhan hingga ratusan" transaksi per detik, relatif tidak efisien ketika diletakkan berdampingan dengan XRP dan konon acara SWIFT. Setelah disebutkan lebih lanjut tentang raison d'etres dari JP Morgan dan Ripple, Binance menyimpulkan:
­­"Secara keseluruhan, kedua proyek tersebut tampaknya memiliki fokus yang berbeda dan aplikasi potensial dalam jangka pendek. Sementara saat ini tidak ada tumpang tindih langsung pada fungsionalitas dari kedua inisiatif, perkembangan masa depan pada jangkauan JPM Coin di luar jaringan tertutup yang ada akan menentukan sejauh mana Ripple dan JPM Coin akan bersaing. "